Written by staff writer-Blog Events Now
Searching for something to do for July 4th? We got you cover. Independence day is one of the most celebrated holidays in the nation's Capitol, with a lot of fireworks purchased, alongside social events going on, this year 4th of July will be special. The pandemic restrictions have been lifted in Maryland, Virginia, and DC, so, event-goers are excited about being back outside.
Here's a list the 25 best July 4th and Fireworks events in the DMV this Sunday
1)July 4th Fireworks on the National Mall
The Fourth of July fireworks will begin at 9:09 p.m. and last 17 minutes, the National Park Service says.
2)July 4th Rooftop Party
https://www.eventbrite.com/e/july-4th-rooftop-party-tickets-157847495107
3)City of Fairfax's Fireworks Show
https://www.fxva.com/event/city-of-fairfax-independence-day-evening-show-and-fireworks/19605/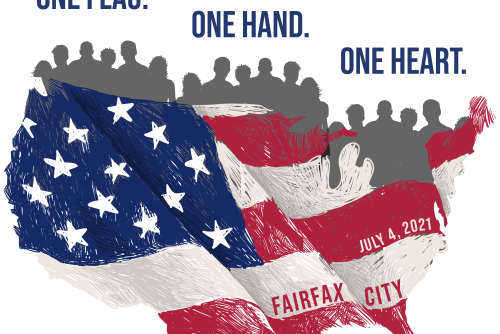 4)Capitol Hill Community 4th Of July Parade
https://www.capitolhill4thparade.com/
5)Victura Park fireworks viewing party
https://www.victuraparkdc.com/july4th
6)Fourth at The Wharf fireworks viewing experience
https://www.eventbrite.com/e/4th-at-the-wharf-tickets-161098210083
7)Independence Day Weekend Celebration in Annapolis
8)99.9 WFRE 4th of July Parking Lot Party
10)Colonial Williamsburg Independence Day Celebration
11)The Amapiano Brunch & Day Party July 4th
https://www.eventbrite.com/e/the-amapiano-brunch-day-party-july-4th-tickets-160656557087?aff=ebdssbdestsearch
12)La Vida Soca *A WINE DAY PARTY* Sun July 4th
https://www.eventbrite.com/e/la-vida-soca-a-wine-day-party-sun-july-4th-tickets-159865755779?aff=ebdssbdestsearch
13)4th of July Top Model Brunch and Day Party
https://www.eventbrite.com/e/4th-of-july-top-model-brunch-and-day-party-tickets-160456107537?aff=ebdssbdestsearch
15)Boom with a View
https://www.eventbrite.com/e/boom-with-a-view-tickets-158031539589?aff=ebdssbdestsearch
16)Stars, Stripes, & Casamigos SUNDAY 4th Of July DAY PARTY,
https://www.eventbrite.com/e/stars-stripes-casamigos-sunday-4th-of-july-day-party-4-10pm-tickets-161154293831?aff=ebdssbdestsearch
17)Backyard & TCB – Independence Day
https://www.eventbrite.com/e/backyard-tcb-independence-day-tickets-157341200767?aff=ebdssbdestsearch
18)All White Affair
https://www.eventbrite.com/e/all-white-affair-tickets-161848464113?aff=ebdssbdestsearch
19)Viewz x Vibez: Independence Day Party
https://www.eventbrite.com/e/viewz-x-vibez-independence-day-party-kaldis-rooftop-tickets-161655386613?aff=ebdssbdestsearch
20)White Ford Bronco 4th at the Bullpen
https://www.eventbrite.com/e/white-ford-bronco-4th-at-the-bullpen-704-tickets-160834294705?aff=ebdssbdestsearch
21)Independence Day at George Washington's Mount Vernon
https://www.mountvernon.org/plan-your-visit/calendar/events/an-american-celebration/?utm_source=twitter&utm_medium=social&utm_campaign=american_celebration
22)July 4 at the National Archives:
https://www.archivesjuly4.org/
23)4th of July Pool Party
https://www.eventbrite.com/e/4th-of-july-pool-party-tickets-161044513475?aff=ebdssbdestsearch
24)JULY 4th BOTTOMLESS BRUNCH & DAY PARTY 
https://www.eventbrite.com/e/july-4th-bottomless-brunch-day-party-w-dj-jahsonic-bin1301-tickets-156383989723?aff=ebdssbdestsearch
25)July 4th Afternoon Cruise
https://www.eventbrite.com/e/july-4th-afternoon-cruise-tickets-161005707405?aff=ebdssbdestsearch
To have your event featured on DC Now Events-email them at:
Sales@dcnowevents.com