Written by Staff Writer-Blog Events Now
We've made it through a very chaotic and unpredicted year's of lockdown, phases and social unrest . Now, that we are coming back to some type of normality, we can at least celebrate hopeful progress. One of which is the new year 2022, specifically, the most popular holiday known as Cinco De Mayo. For many, Cinco De Mayo can be use as a way to visit your favorite lounge, restaurant, bar or neighborhood with a couple of friends, and enjoy all of the significant meaning Cinco De Mayo has to offer. You can also view it as a "nightlife promoter" or "event organizer" favorite holiday. One of the is reasons is due to thousands of eventgoers heading out to Happy Hour for some Tequila's, Taco's and Margarita's.
Most importantly, some of the places celebrating Cinco De Mayo has their own rules when it comes to entry and having a good time. Culturally speaking, the ideal attire when celebrating Cinco De Mayo that is encourage for Women are rebozo, huipil, chincuete, quechquemitl, refajo, posahuanco, enagua, and, for Men, they can wear sarape, charro suit, Baja jacket, guayabera and poncho at the event. The attire should be in alignment with Mexico colors; which is Green, White, and Red.
The Significant behind the colors represents Mexico flag, in which the meaning behind each are; green represents hope and freedom, white represents peace and purity, and red represents faith and the blood of national heroes.
Overall-we want our readers to enjoy and have a same time during Cinco De Mayo celebration. Here's our top pick events and venues to consider celebrating Cinco De Mayo on Thursday, May 5th.2022
1)A Taste At The Garden:
A Taste At the Garden is DMV'S Ultimate Foodie Happy Hour at The Republic Garden in Silver Spring; which will include Live Music, Good Vibes Only, and Excellent Food.
2)Official Washington D.C. Cinco de Mayo Pub Crawl:
Get those Maracas ready to shake as Cinco de Mayo in Washington D.C. is approaching! Experience the Pub Crawl of a lifetime on Cinco de Mayo Thursday, May 5th, 2022 in Washington D.C. Party at all of the top rated bars vibing out to all the best music! Drinking with friends is always a great celebration! Go bar hopping at only Washington's best bars with friends and other fellow bar crawlers!
For tickets visit-https://www.eventbrite.com/e/official-washington-dc-cinco-de-mayo-pub-crawl-tickets-304136349007
3)Cinco De Mayo: Epic Margarita Party!
Free Cinco De Mayo Party at Cloak & Dagger DC from 6:00pm till 2:00am. Margaritas, Tequila Shots, Tequila Flights, Beer Buckets, Mega Margarita Pitchers & More! 4 Different DJs and Special Guest Bartender: Drinks By Doug! Come Dance, Celebrate and No Dress Code! Everyone is Free with RSVP Ticket!
For tickets visit- https://www.eventbrite.com/e/cinco-de-mayo-epic-margarita-party-tickets-321945897847?aff=ebdssbdestsearch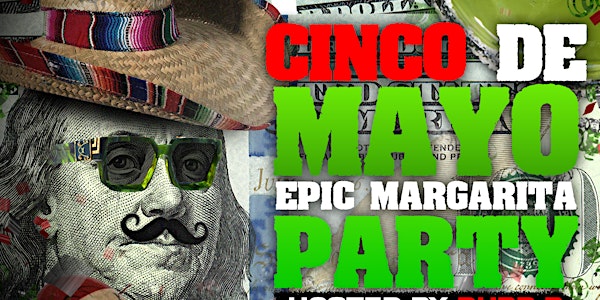 4)Cinco de Mayo Celebration:
One tequila, two tequila, three margarita, four margarita, floor….
¡Hola, Amigos! Get your Sombreros out, make sure your maracas are ready to shake and PUT your drinking pantalones on to enjoy all day festivities while sipping tasty Lunazul cocktails at Tequila & Taco in the Carlyle neighborhood for CINCO DE MAYO! We will opening EARLY at 9am to kick off the day with 5¢ Frozen Margaritas until 10am! Let's get together and celebrate!
For tickets visit- https:https://www.eventbrite.com/e/cinco-de-mayo-celebration-tickets-309015312117?aff=erelexpmlt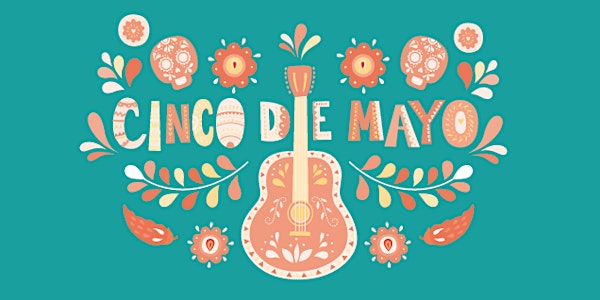 5)CINCO DE MAYO $5 MARGARITAS & PERUVIAN TACOS AT INCA SOCIAL:
This Cinco De Mayo celebrate with $5 Margaritas all day and $4 Peruvian fusion tacos & LADIES DURING HAPPY HOUR(3-7PM) MARGARITAS ARE $2!
Take advantage of our large bar and patio that is open for inside and outside service! Make your reservation today if you want a table at INCASOCIAL.COM or buy a ticket here to get you complimentary shot of leche de tigre!
Each ticket is for 1 margarita and a complimentary shot of leche de tigre!
For tickets visit-https://www.fxva.com/event/cinco-de-mayo-%245-margaritas-%26-peruvian-tacos-at-inca-social/35789/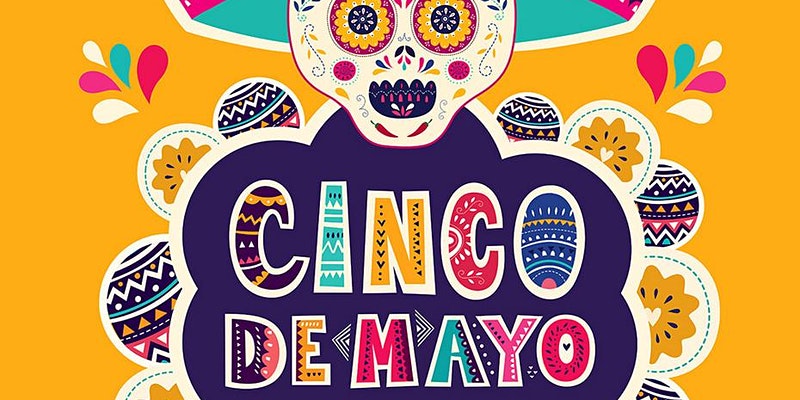 6)Last Stop:
Make metrobar your last stop on Cinco de Mayo! We're kicking off the evening with a latin dance fiesta. For you spicy margarita lovers, enjoy one of our fan favorite cocktails, "The Last Stop" and Mexican fare from La Michoacana!
For tickets visit-https://www.eventbrite.com/e/last-stop-tickets-326353842127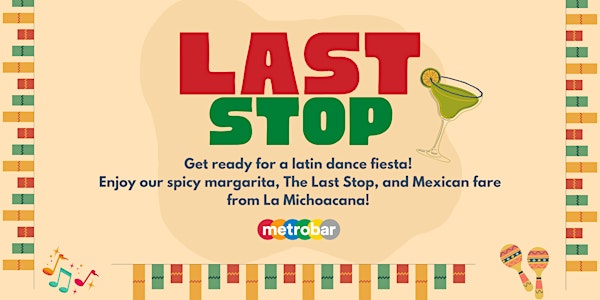 7)FESTIVAL de TEQUILA | Cinco de Drinko Block Party:
MVEMNT x A1 Events Present FESTIVAL de TEQUILA | Cinco de Drinko Block Party
(Cinco De Mayo Edition)
Music By DJ Schemes, DJ Marvalous & More Special Guest DJs
INDOOR/OUTDOOR | FOOD TRUCKS | 360 PHOTOBOOTH | TEQUILA SPECIALS | GAMES
For tickets visit-https://www.eventbrite.com/e/festival-de-tequila-cinco-de-drinko-block-party-tickets-315171204557?aff=ebdssbdestsearch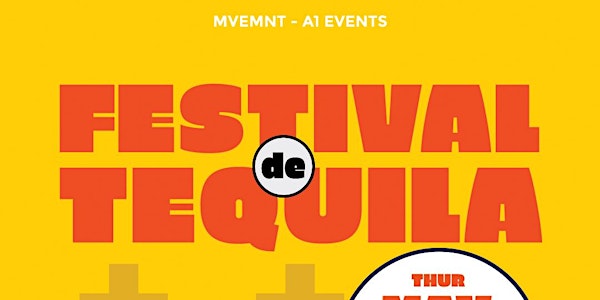 8)Cinco De Mayo:
After 3 years, we're so excited to be back for our 4th Annual Cinco De Mayo party at Flash – DC's best rooftop for music lovers, dancing and good vibes.
Join the JBC Events team and cheers to DC getting back to the city that we know and love with good music, a dance floor and a gorgeous sunset on Flash's rooftop.
For tickets visit-https://www.eventbrite.com/e/cinco-de-mayo-tickets-311213216107?aff=ebdssbdestsearch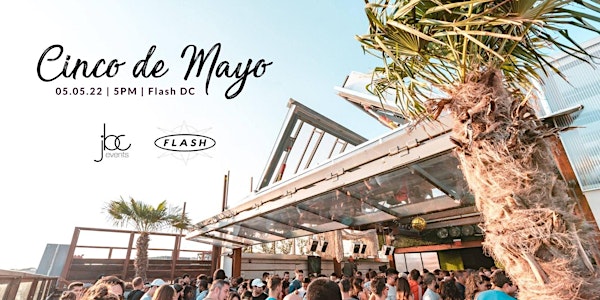 9)CINCO DC MAYO TACOS & TEQUILA DAY PARTY:
CINCO DC MAYO,TACOS & TEQUILA DAY PARTY,COMPLIMENTARY ADMISSION UNTIL 8PM WITH RSVP
COMPLIMENTARY ADMISSION WITH DINNER RESERVATIONS 5PM-8PM
STEAK & CHICKEN TACOS 3 FOR $12 (INCLUDES GUACAMOLE)
CHIPS & SALSA $6
HAPPY HOUR DRINK SPECIALS 5PM-7PM
For tickets visit-https://www.eventbrite.com/e/cinco-dc-mayo-tacos-tequila-day-party-tickets-263738848997?aff=ebdssbdestsearch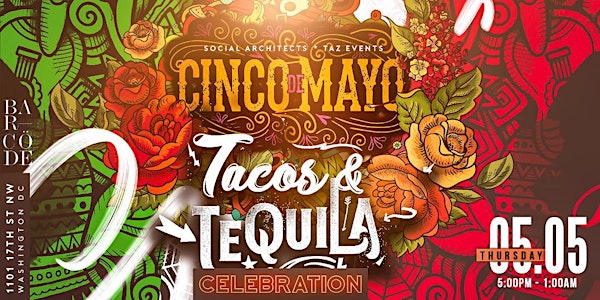 10)Cinco De Mayo Cocktail Making Class:
Join Studio 444 for a fun and informative cocktail class where they will make five festive cocktails.
What's Shaking?
All attendees will enjoy an interactive cocktail making experience shaking up five mexican-inspired cocktails to honor Mexican people and the historical purposes of the day. Tickets include a 90-minute event with five cocktails and light snacks.
What's Included?
90 MINUTES OF HANDS ON INSTRUCTION
ALL INGREDIENTS AND SUPPLIES TO HANDCRAFT 5 COCKTAILS
CUPS AND CARRIER FOR TO-GO DRINKS
For tickets visit-https://www.eventbrite.com/e/cinco-de-mayo-cocktail-making-class-tickets-325857718207?aff=ebdssbdestsearch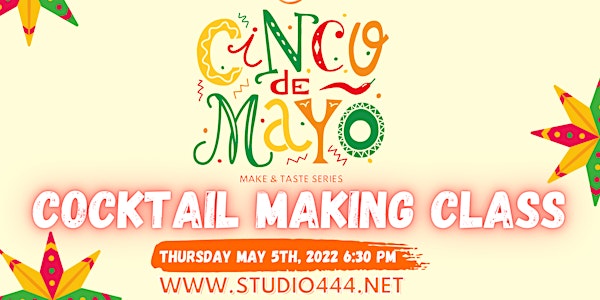 11)DMV Young Black Professionals: Cinco de Mayo Happy Hour:
Join us for the Cinco de Mayo edition of our Happy Hour geared towards Young Black Professionals in the DMV.
For tickets visit- https://www.eventbrite.com/e/dmv-young-black-professionals-cinco-de-mayo-happy-hour-tickets-327524714237?aff=ebdssbdestsearch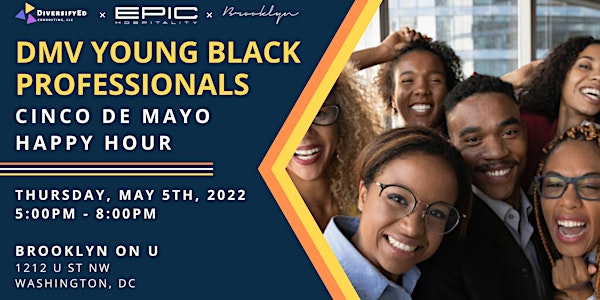 12)Cinco De Mayo Sunset Cruise:
Join us for a tequila tasting and Cinco De Mayo celebration. We're featuring Lobos 1707 owned by one of our favorites, Lebron James.
Tickets include tequila tasting, unlimited tequila cocktails, snacks, and a good time on the water! You won't find anything in Baltimore like this!
For tickets visit-https://vno.revelup.com/weborder/?establishment=1#modifiers/988/10498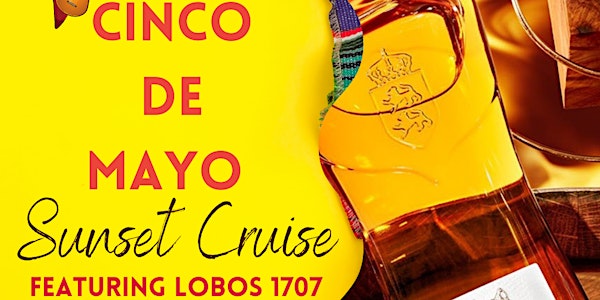 13)Cinco: Broccoli City Weekend Prelude:
As if we need another reason to take shots of tequila | Join @partypack.official at CINCO!
Thursday, May 5th, 2022
8:00PM-12:00AM | Provision 14 | 2100 14th St NW, DC, 20002
For tickets visit-https://www.eventbrite.com/e/cinco-broccoli-city-weekend-prelude-tickets-327332619677?aff=ebdssbdestsearch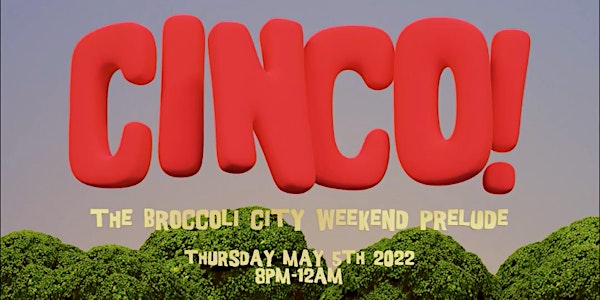 14)The Tequila Garden DC:
The Tequila Garden will transcend the Focus Social Club located in the Heart of NE Washington DC into the "Garden of Eden", where the pleasures of life "i.e. tequila" are abundant. To develop this concept, these pleasures will reveal themselves in the form of Unlimited Tequila, beautiful people in a dope party atmosphere. The natural foliage that surrounds the venue will be decorated to give the illusion of an oasis.
For tickets visit-https://eventnoire.com/e/thetequilagardendc
To be kept up-to-date with future events follow @DC Now Events