Written by Staff Writer-Blog Events Now
…..a night of artistic vibes
One interesting fact about Art All Night is that the vibes are undying. This 2022 Edition will be a showcase of D.C centre stage and creative showcase of D.C. talent, who have made and are making a grand entrance into the entertainment industry. Art All night will bring to the limelight the infusion of business and Art together under one roof giving artists control of the stage.
The first Art All Night event was themed; Nuit Blanche DC in 2011 by Shaw Main Streets. Over 30, 000 people were in attendance to celebrate the art and local culture and for ten years, 19 other neighborhoods joined in the culture. This grew the number of attendees from the initial number to over 120,000 attendees from across the DMV to D.C. to celebrate Art. 
Art All Night has a lot of collaboration from top brands like the D.C. Department of Small and Local Business Development (DSLBD), D.C. Commission on the Arts and Humanities Department (DCCAH), D.C. Public Library (DCPLS), and the D.C. Main Streets programs, and the Business Improvement Districts. Each of these participating bodies is a way paver for revitalizing the areas of art (visual, literary and performing), music, activation of public spaces, channeling traffic to small business, practically everything that a top program as such will bring.
The event is slated to be held from Friday, September 23rd, 2022 8 p.m. to 11 a.m. Saturday, September 24th, 2022. The night will be filled with visual and performing arts, including painting, photography, sculpture, crafts, fashion, music, dance, theatre, film, and poetry, to indoor and outdoor public and private spaces, including local businesses and restaurants.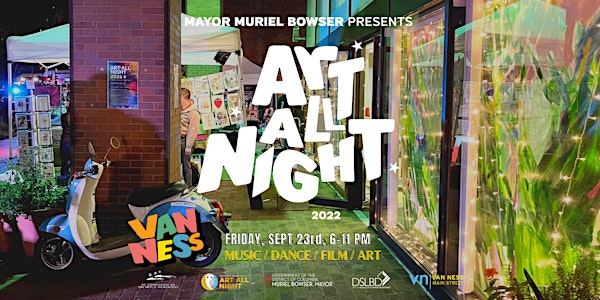 Art All Night will be held in four separate locations which are as follows: Activations of ART ALL NIGHT, SHAW Location, VAN NESS Location, and Barrack's Row-Art All Night Mainstreet location.
Come and experience an Art All night entertainment!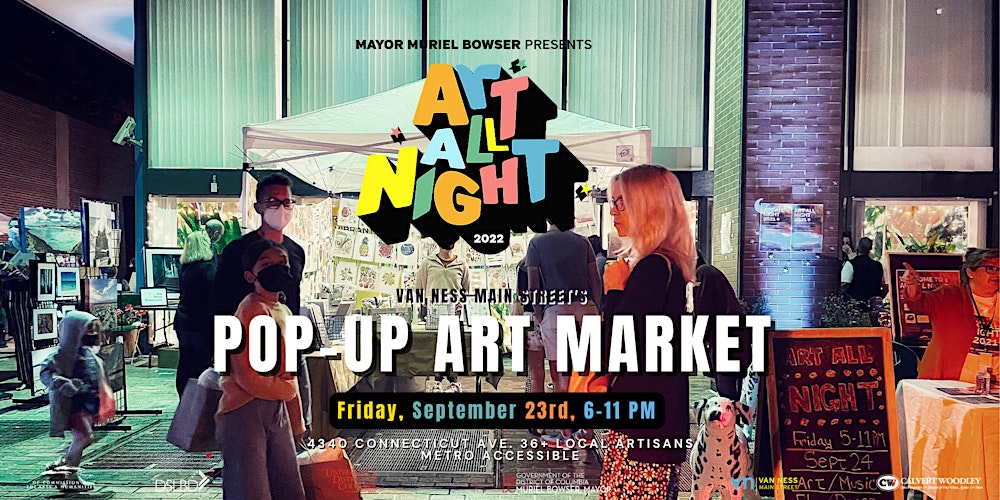 Follow Art All Night on Instagram for further updates.