Written by Staff Writer-Blog Events Now
……..Unleash your inner fashionista
It's a week of fashion jamboree but each day is an endowment of its uniqueness. The Monday of ROE's Indie fashion week is tagged Model Mondayz with the theme "The 90's Industry Social." This bi-weekly late-night happy hour is all about bringing your inner 90s expression to the event.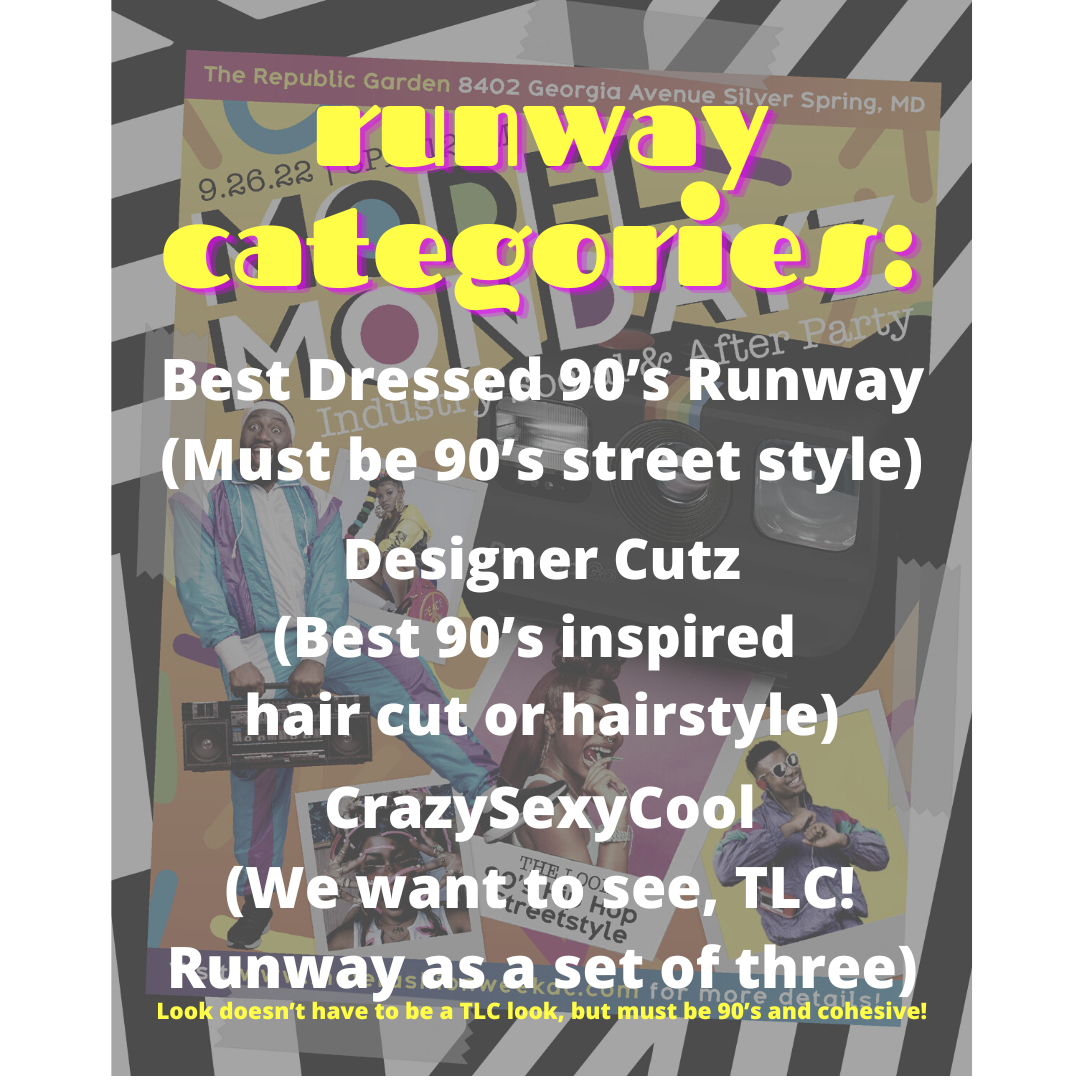 It's open to everyone in the fashion, music, and entertainment community as well as every fashion and style lover looking to express or discover a big break into the fashion industry. Come and have fun while networking and bringing your fashion brand to the attention of the right target audience.
90's fashion has had a major impact on our everyday fashion in this current era. It'd be fun to spend the night networking, enjoying great music, drinks, and a fashion showcase at The Republic Garden on September 26, 2022, from 08.00 PM prompt till midnight.
Amid enjoyment, there is a special opportunity to win some cool cash prizes. There's a competitive runway competition for the cash. It'll be in categories like Best dressed runway, best designer Cutz, and CrazySexyCool all of which must be in 90's Streetstyle.
This event is open to 21years and above and it'll be hosted by Mr GPS – Host, "The GPS Show/Indie Fashion Week [@ImJustTyronn]. Other side attractions include the cash bar and delicious food menu that will be available throughout the night.
Come and let your inner 90 babies. Don't forget to dress in style!
Follow Model Mondayz and all updates for Indie Fashion Week on Instagram.