Written by Staff Writer-Blog Events Now
"Advocacy For Vision"
A night at Art of Champagne is the ultimate ticket for VIP treatment in the performing arts. The Art of Champagne is a private event that brings together tastemakers, artists, and changemakers for a night of champagne, art, and conversation.
Unlike any other social event Art of Champagne brings together visionaries for a good cause to support outstanding, up-and-coming artists. The Fashion Forward Black Tie-Gala is a curated pop-up exhibition that is for one night only and features live art, a silent auction, and cultural music.
Brije Alexandra, the event's curator, came up with the idea in the summer of 2016 in Los Angeles. She is a Washington, DC-based corporate strategist and founder of the boutique design firm Harper + Parkyr Design House.
After noticing many people do not know much about inherited retinal diseases (IRDs), Ms. Alexandra, made it her mission to change perceptions through her Art of Champagne project. With a background in the arts and humanities and a penchant for giving back to the community, Brije has become known as the nickname "Neighborhood Philanthropist" for her efforts to bring attention to and financial support for local organizations.
The Art of Champagne gala supports health education and fundraising for global diseases through a focus on financial ferocity. This year, in support of Foundation Fighting Blindness,it aims to educate more people on the Foundation's mission and the entire spectrum of retinal degenerative diseases.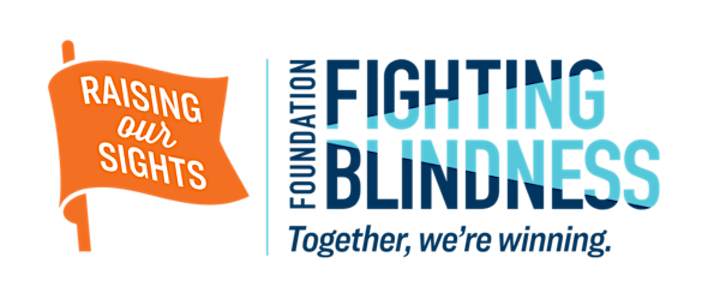 As the Leading Private Source for Identifying and Researching Inherited Retinal Diseases worldwide, the Foundation Against Blindness has been around since 1971. In that time, it has raised over $800 million to fund innovative research and treatments to eventually curing and restoring blindness from various retinal diseases. The organization strives to combat the diseases early on because some diseases progressively worsen over time; examples include Retinitis Pigmentosa (RP), Age-related Macular Degeneration (AMD), Usher syndrome, and Stargardt diseases. It has provided vision restoration to patients who are nearly blind from a form of retinitis pigmentosa as children. The Foundation also supports studies into pharmacological therapy that may be able to stop or slow the death of retinal cells.
Come out in mass to support the cause. Some of the featured artists who will come out to grace this year's event include Bryane Broadie as seen on the Showtime series "The CHI," Demont Pinder, Clarence James, Blu Murphy, and Cabiness "Qupid Art" Braxton. There's a call for sponsorship and partnership if you're interested. Reach out via IG for more information. 
This year's Art of Champagne: Visionaries Advocating for Vision Tickets can be gotten here. Clear your calendar for Sat, Feb 25, 2023, at 6:00 PM. Be there early to hear a good blend of music from DJ Kidd Fresh.