Written by Staff Writer-Blog Events Now
Get ready to celebrate in pink as the Célébrez en Rosé Wine & Music Festival returns to the DMV area this Memorial Day Weekend on Sunday, May 28. After selling out to more than 8,000 attendees in 2022, organizers have announced a new and improved venue for the fourth annual event. This year's festival will take place in the picturesque Merriweather Park at Symphony Woods, located in the heart of Downtown Columbia, a 51-acre arts and culture park that provides guests with stunning scenic views and more space to spread out and enjoy the festivities.
Célébrez en Rosé, meaning "Celebrate in Pink" in French, is the largest wine and music festival in the nation, having quickly gained popularity since its founding in 2018. The festival features all-star music lineups, high fashion, luxurious VIP experiences, and culinary offerings from celebrity chefs like Wolfgang Puck and Kelis. The event has seen renowned artists such as Robin Thicke, Lupe Fiasco, Estelle, Mya, DJ Cassidy, and DJ Jazzy Jeff, among others.
With the festival's new location, attendees will surely enjoy the Instagram-worthy, photo installations and a plethora of other exciting activities. This year's event promises to be bigger and better than ever before. For local talent's in the DMV, this is your chance to pour a little investment into your brand, yourself and business, by making your up to the event as a means to network, connect and build new relationships.
Célébrez en Rosé will also be held in Houston on April 29, followed by Atlanta on May 7, before culminating with the DMV event on May 28. Tickets for all Célebrez en Rosé events are on sale now, and a full entertainment lineup for each city will be announced in the coming weeks.
If you're looking for a unique Memorial Day Weekend experience that combines great wine, music, food, and more, Célébrez en Rosé Wine & Music Festival is the place to be.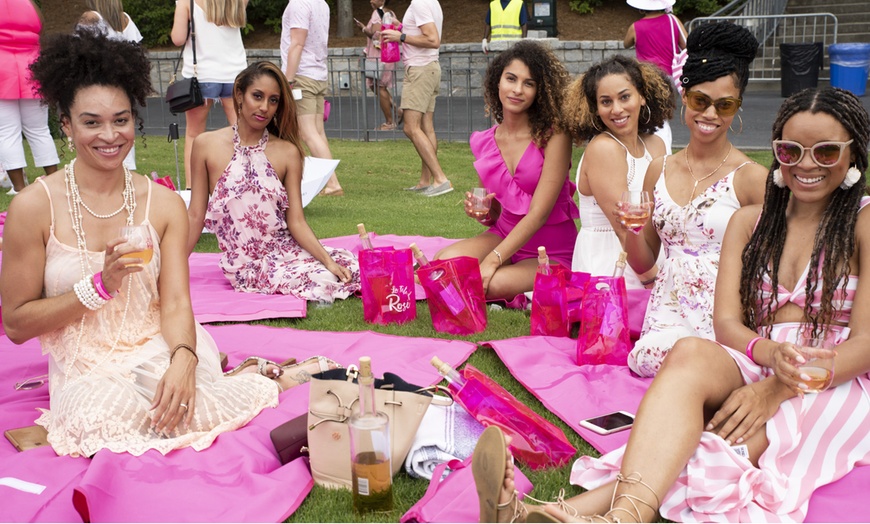 Get ready to celebrate in pink and purchase your tickets now at celebrezenrose.com. Don't miss out on the nation's largest wine and music festival, where you can savor great wine, indulge in culinary delights, and enjoy fantastic music performances. Get your ticket for the event here.
Follow them on Instagram here!